We will use our Alert Notification system to share important information like school closings due to bad weather or other pertinent alerts and news. If you are like most you don't bother with calls or texts that you do not recognize. You can easily create a contact on your phone for number 98900 and name it something like "Schley County Schools" so that when you receive a text from our Apptegy Alert Notification you will recognize the number. This is a NEW number so please add it. Even though 98900 looks like it is missing some digits for a phone number, your phone doesn't care.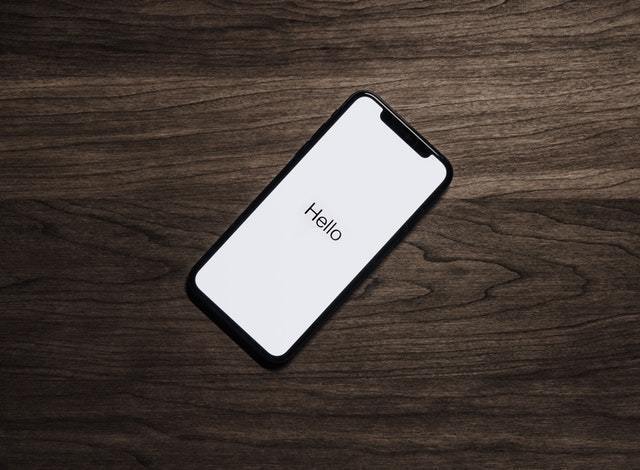 The following link is to a commercial that GPB shot here at school honoring us for winning the Cooperative Sportsmanship Award for last school year. It will air during their Friday night football game broadcast on 9/10 during halftime.
https://vimeo.com/600661779/754b537b59

FCCLA Members...There will be a meeting in Mrs. Driver's room tomorrow morning from 7:30-7:50. Check Teams and chat for more information.

Characters Inc. members are reminded to turn in cookie dough orders and money by the end of the day to Mr. Myers.

Characters Inc. members are reminded that Cookie Dough order forms and money must be turned in to Mr. Myers by next Wednesday!

If you are interested in the College of Agriculture and Environmental Sciences on the UGA Tifton Campus they are offering a ShowCAES on Tuesday, September 21, from 5:30-7:00 p.m.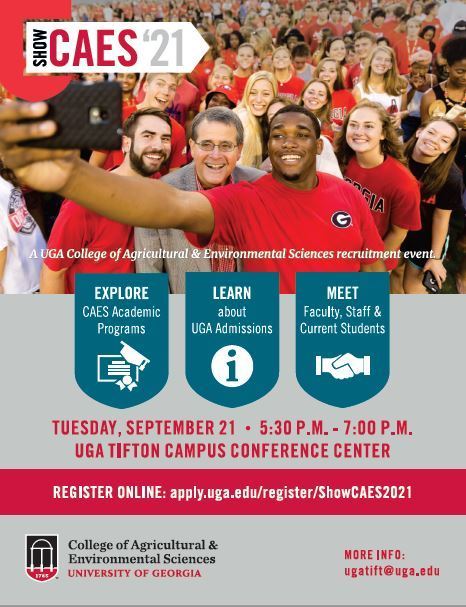 Any student interested in taking the SAT on October 2, the deadline for signing up is September 3. The deadline for late registration is September 21. Log into your college board account to sign up for this test and to pick a testing location.

Any student interested in joining science club may come get an interest form from Mrs. Brunson. Forms and dues should be returned by September 24.

Characters Inc. will be holding a meeting in Mr. Myer's room after school tomorrow at 3:15. All Characters Inc. members need to attend and bring their cookie dough fundraising materials with them.

Attention Seniors! When purchasing a memory ad in the yearbook, all of the material for that page was due at the same time as the contract. Please be advised that any outstanding photos or writing you wish to be considered in the overall design of your ad, MUST BE submitted to the yearbook staff no later than Wednesday, September 1, 2021. This will mark one month past due! In order to meet established production deadlines and to insure the quality of our work, it is imperative that our staff designers have what they need to complete the job. Please help us do the best job we can! Be advised that failure to meet this deadline could incur a late fee being applied to your account, and possibly having the page pulled from the book. If you have any questions, please feel free to contact Mrs. Bass or Mr. King.


10th grade Students at SCHS: The PSAT is a great primer for the SAT, and even the ACT. The PSAT won't count towards your college admissions applications, but it is the qualifying test for the National Merit Scholarship. The PSAT also is a great predictor of SAT success. Did you know that historically, students who took the PSAT/NMSQT scored higher on the SAT, on average, than those who didn't take the test? The PSAT will be given on Tuesday, October 26th here at the high school to all 10th graders at no charge. There is no need to register if you are a 10th grader. 11th Graders who would also like to take the PSAT for National Merit Scholarship qualifying can take it at a cost of $20. Many scholarship partners use PSAT scores to find students who are qualified for their programs. If you are interested and want to qualify for National Merit, bring your money to Mrs. Green and sign up outside her office. You have until next Tuesday, August 31st to register.

Flint Energies Youth Leadership...Are you an 11th grader who is ready to learn more about your community, grow as a leader, and gain important life skills? Apply today! Applications are available in the office.

SENIORS: Stop by the front office before school, after school or during your lunch to verify the correct spelling of your name for printing of your diploma. Please make sure you do this before Friday, September 10, 2021. The verification sheet is located outside Mrs. Hagerson's door. If your name is spelled correctly please sign by your name and if corrections are needed please make the appropriate corrections on the sheet provided.

Characters Inc. will be meeting after school today in Mr. Myers' room from 3:15 to 3:30.

Senior Night is Thursday night at 5:30.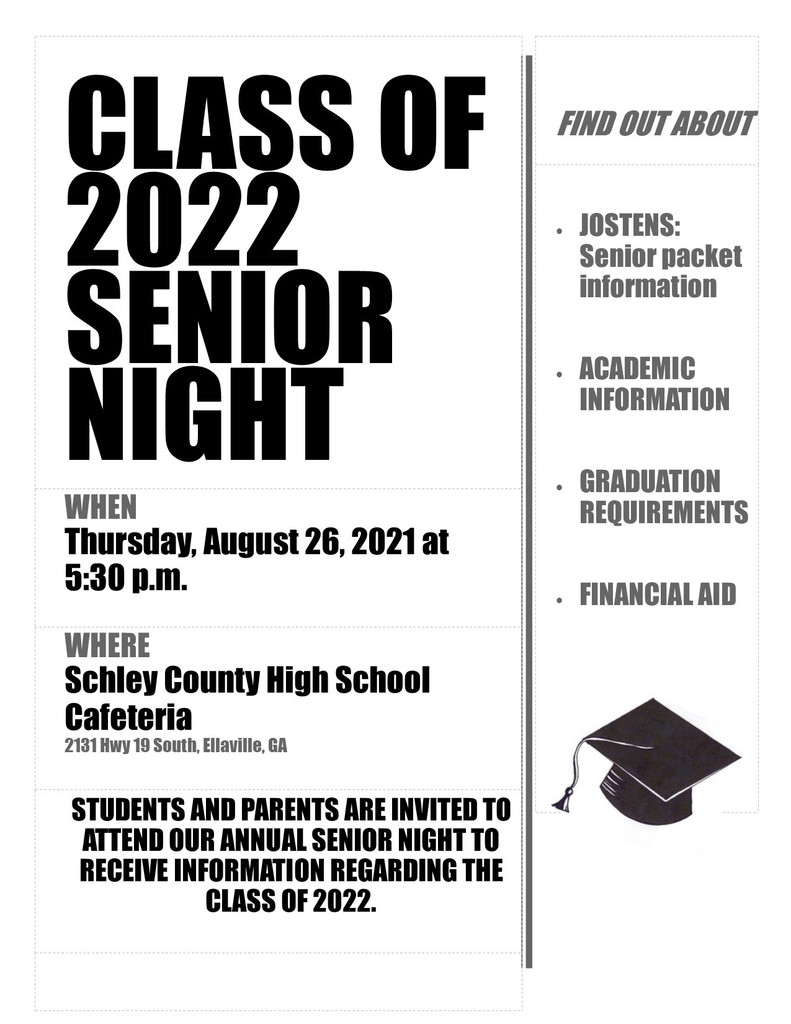 There will be a Book Fair in the Library this week from 8:00-3:00.


Picture Day is Monday!!!!

You have until 2 pm today to get $8 pre-sale tickets for the game vs Deerfield. Tickets at the gate will be $10 and anyone kindergarten and older will need a ticket or pass to enter. MS football players and cheerleaders enter free but must sign in at the pass gate.