Congratulations to Athon Hines on his singing today with Andrew College to continue his baseball career.


Sr. Beta induction ceremony will be Tuesday, April 27, 2021, at 6:00 p.m. in the gym. Due to restrictions on social distancing, each student will be allowed 4 tickets. Students are asked to come in Sunday attire, no jeans. Students that are eligible for induction will be receiving a letter. If you have any questions, email
sharnage@schleyk12.org
.

If any Sr. Beta member would like another t-shirt or would like to order one because you didn't the first time, please let Mrs. Harnage know today or Friday before leaving school. You don't have to have your money, you just need to get the order to her before Spring Break.

Auditions for next year's Drama class will be held in Mr. Myer's room this afternoon at 3:15. If you have not already done so, pick up an Audition Packet from Mr. Myers some time today.

Any senior interested in applying for the MADE scholarship needs to see Ms. Black as soon as possible.

All Senior athletes, One Act Play cast members and Literary Participants need to see Coach Theiss before Friday April, 16 for Senior plaque information sheets.

Varsity track will compete at the Westover Invitational this afternoon beginning at 3:30 at Hugh Mills Stadium in Albany. Hugh Mills stadium requires all spectators to wear a mask and that all athletes remain masked while they are not actively competing.

Seniors are reminded of cap and gown delivery and try-on this Friday, April 16, at 8:15 in the cafeteria.

Color guard audition practice has been cancelled for today, Tuesday, April 13.

There will be a Jr. Beta meeting on Thursday, April 15, at 3:15 in the cafeteria. Have your ride here by 4:15.

Auditions for next year's Drama class will be held on Thursday and Friday after school at 3:15. Any student who has signed up for Drama I or Drama II must audition. Please pick up an audition packet from Mr. Myers in Rm. 302 by Wednesday. Students who have already taken two years of Drama do not need to audition.

Due to the threat of storms throughout the day tomorrow, the MS, JV and Varsity baseball games have been cancelled. JV and Varsity will host Westfield on Monday, April 12 at 4:00 and 6:00. The MS baseball season has come to and end with a Region Championship played last week.

The track meet for this evening in Albany has been rescheduled for Tuesday April 13.

Senior day for baseball will not be held on Saturday. With the threat of rain Saturday we will postpone to a later day to ensure we get the games in Saturday in a timely manner and still give the proper recognition of our senior players.

Baseball game traffic for this afternoon needs to enter the south entrance of the High School and go around the outside of the student parking lot to access the ball field. The car rider loop for elementary students will be abbreviated and double lined at the batting cages.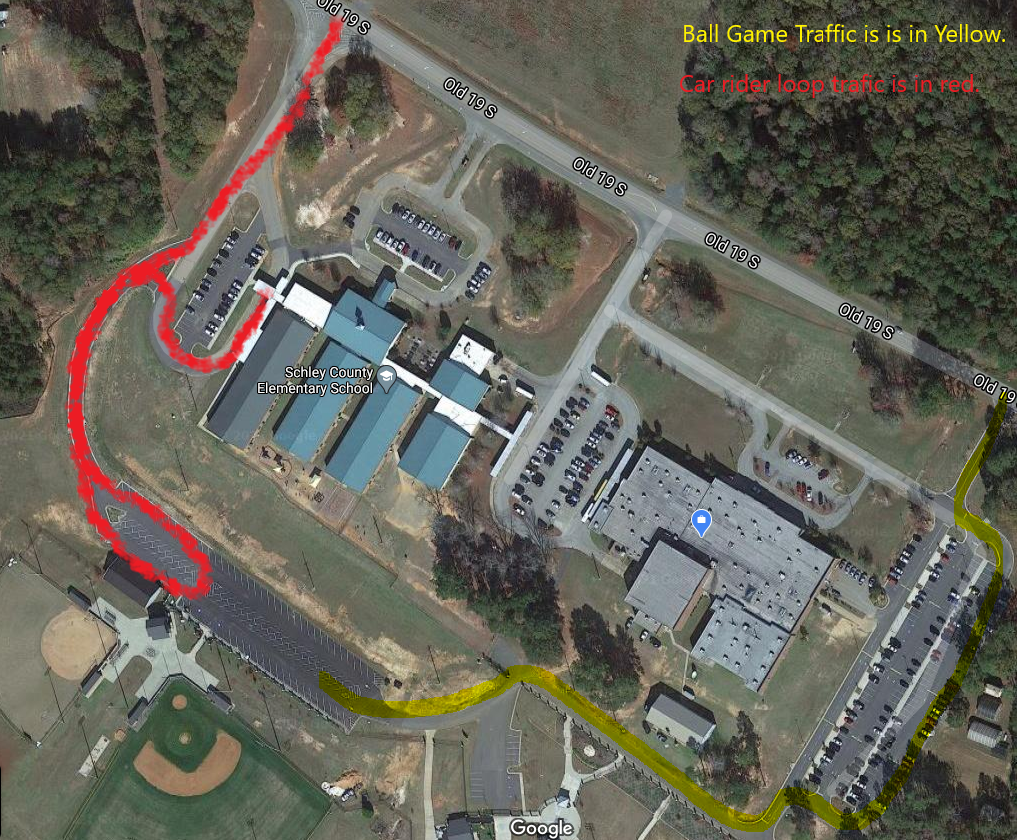 Congratulations to the following track participants that competed in the FPD Invitational yesterday: Clinton Jackson for winning the High Points trophy; the trophy is given to the athlete that scored the most points overall for the entire meet. David Williams for breaking the school record in the one mile. Logan Elliott and Levi Johnson for breaking the school record in the pole vault. 4x800 Relay team of John Lightner, David Williams, Dustin Howard, and Aaron Pinckard for breaking the school record.

If you had Prom pictures taken by Shannon Blanchard, please have your money and order form to Mrs. Hart by tomorrow, April 6.

Congratulations to Lily Harbuck for placing 1st and moving on to State Competition in FFA Discussion.